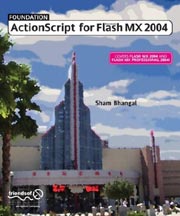 Foundation ActionScript for Macromedia Flash MX 2004
by Sham Bhangal

[ Friendsofed ]

reviewed by Lapo



"Foundation Actionscript for FlashMX 2004" is targeted to non-programming designers, beginners and intermediates and gradually introduces the most important features coming with the latest version of Flash
---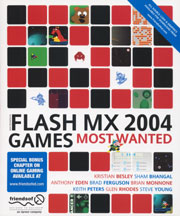 Macromedia Flash MX 2004 Games Most Wanted
by Kristian Besley, Sham Bhangal, Anthony Eden, Brad Ferguson, Brian Monnone, Keith Peters, Glen Rhodes, Steve Young

[ Friendsofed ]

reviewed by Bax



A complete guide which covers, in eight detailed chapters, all the main aspects of Flash online games design and development, with many useful examples, tips and techniques... don't miss it!
---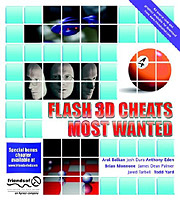 Flash 3D Cheats Most Wanted
by Aral Balkan, Josh Dura, Anthony Eden, Brian Monnone, James Dean Palmer, Jared Tarbell, Todd Yard

[ Friendsofed ]

reviewed by Lapo



A comprehensive guide on how to add the third dimension to your Flash movies. The book brought together some of the best designers and developers to show the different techniques to achieve great 3D in Flash, from visual trickery to pure math.
---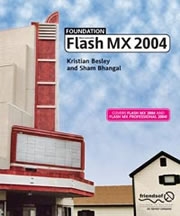 Foundation Flash MX 2004
by Kris Besley, Sham Bhangal

[ Friendsofed ]

reviewed by Lapo



This book will introduce the reader to the world of Flash MX 2004 and Flash MX 2004 Pro. You will explore the program interface and tools and start learning its foundations through detailed instructions and excercises.
---